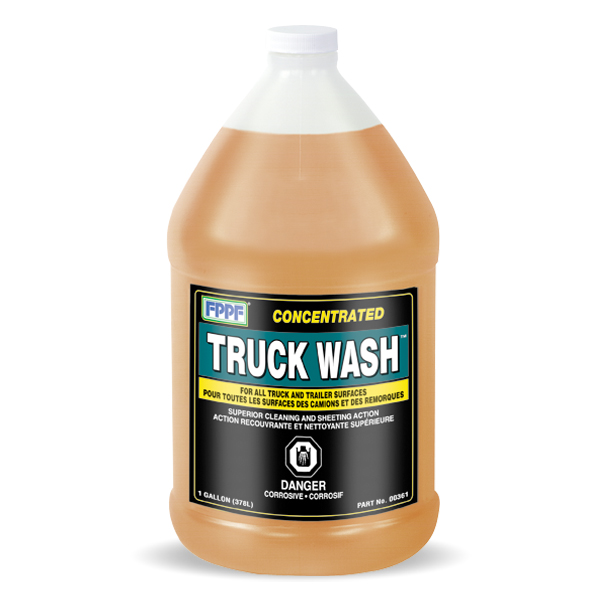 Grease and Grime Goes Away
FPPF protects your trucks inside and out. Dissolve the most stubborn types of grime, dirt, road film and grease with FPPF Truck Wash. Truck Wash combines detergents and solvents to attack your truck cleaning problems. It even features a special additive that weakens surface tension, which promotes sheeting and makes rinsing easier and faster with no water spots. There's also no need to worry about your paint. Truck Wash contains no acids so it's safe to use on all painted, fiberglas-reinforced plastic, aluminum and stainless steel finishes. And it does not harm rubber glass or plastic. Use Truck Wash in pressure washers, automatic wash systems or simply apply by hand. For a safe, clean, sparkle and shine, wash whatever you need to with FPPF Truck Wash.
| | |
| --- | --- |
| Safe for use on all painted and metal surfaces | Compatible with pressure washers and automatic systems |
| Removes road film, grease and grime | |
| | Outperforms competitive cleaners in independent tests |
| | |
Item # / Case #
Treats (Gal.)
Qty per Case / Unit Size
Case Weight
Cases / Pallet
00361
N/A
1 gal.
90356
4 / 1 gal.
40
27
00357P
1 / 5 gal.
50
36
00358
N/A
1 / 55 gal.
500
4
SDS Coming Soon
Info Sheet Coming Soon
You May Also Be Interested In: