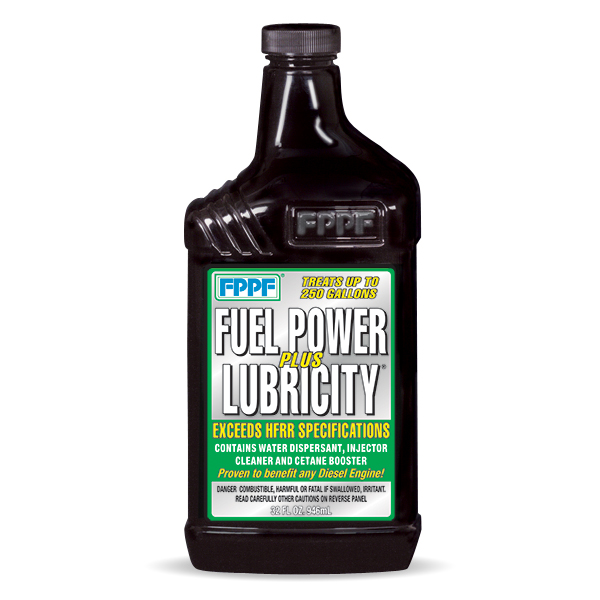 Concentrated Lubricant, Water Dispersant and Injector Cleaner
There's no better time to treat your fuel than all the time. Treat regularly and eliminate water, reduce wear and increase combustion all with FPPF Fuel Power plus Lubricity. Ultra-low sulfur diesel fuels do not provide the proper lubricity recommended by engine manufacturers. This ultimate lubrication product is a superior year-round diesel fuel treatment that combines all the benefits of Fuel Power and the most effective ultra-low sulfur lubricating technology available. Plus, it can be used in both #2 and #1 diesel fuels. Additionally, Lubricity Plus Fuel Power contains a cetane improver for better starting and smoother engine performance. This is the perfect diesel additive for most applications, excluding severe cold weather.  In severe cold weather use Total Power or Polar Power.
Item # / Case #
Treats (Gal.)
Qty per Case / Unit Size
Case Weight
Cases / Pallet
00105
250
32 oz.
90105
12 / 32 oz.
25
48
00112P
5000
5 gal.
40
36
00113
55000
55 gal.
445
4
SDS Coming Soon
Info Sheet Coming Soon
You May Also Be Interested In: