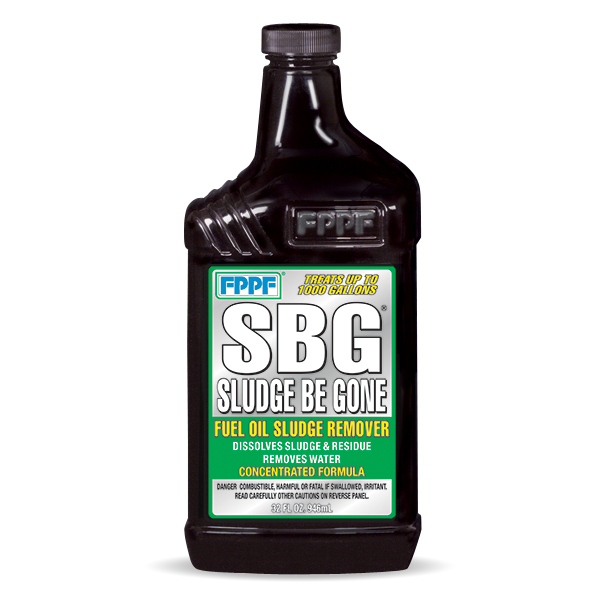 Eliminate Sludge & Water from Your Fuel
Sludge be gone. The cleaner your storage tank, the better your fuel performs. FPPF SBG is specially formulated to eliminate sludge and water in fuel oil storage tanks. The SBG chemical base dissolves sludge in your fuel tank into a combustible substance without clogging nozzles, while maintaining clean filters and strainers. Not sure if SBG solves your fuel sludge problem? SBG is effective in #1, 2, 3, 4, 5, 6 and bunker fuels. And if you experience low combustion, SBG also helps to improve atomization and efficient combustion. Prevent the buildup of sludge and sludge-related impurities in your fuel with FPPF Sludge Be Gone.  Should you be experiencing Bacteria, use our EPA registered biocide - Killem.
Item # / Case #
Treats (Gal.)
Qty per Case / Unit Size
Case Weight
Cases / Pallet
00342
1000
32 oz.
90342
12 / 32 oz.
24
48
00359P
20000
5 gal.
40
36
00360
220000
55 gal.
450
4
SDS Coming Soon
Info Sheet Coming Soon
You May Also Be Interested In: